Hello all,
Today i'm back with a project for My Favorite Things, today it's time for the Hits & Hightlights. The team inspires you with projects featuring a specific theme or products. Today we are showcasing the versatility of the

Movin' & Groovin' Die-Namics
.
Vandaag ben ik er weer met een project voor My Favorite Things, vandaag is het tijd voor een Hits & Highlights. Het designteam inspireert jullie met een specifiek thema of product. Vandaag laten we de veelzijdigheid zijn van de
Movin' & Groovin' Die-Namics.
So for today's Hits & Highlights i decided it was time to make a different themed card then Christmas/ Winter and went all summer using the Movin' & Groovin' Die-Namics together with the Best Fins set.
Voor de hits & highlights van vandaag wilde ik na alle kerst en winter kaarten vond ik het wel weer eens tijd voor wat anders. Ik maakte ditmaal een zomers kaartje met de Movin' & Groovin' Die-namics samen met de Best Fins stempel.
Made the background using Mermaid Lagoon, Cracked Pistashio and Peacock Feathers Distress inks. cut it using the slimline rectangle and the slimline ocean motion Die-Namics. Stamped the sentiment in the middle of the ocean. Cut another Smooth White slimline rectangle and made the mechanisme following Karolyn her tutorial.
Maakte de achtergrond met Mermaid Lagoon, Cracked Pistashio en Peacock Feathers Distress inkt. Stanste het uit met de slimline rectangle en slimline ocean motion Die-Namics. Stempelde de tekst op het midden van de oceaan. Stanste een slimline rechthoek uit Smooth White cardstock, en maakte het mechanisme zoals Karolyn beschrijft in deze tutorial.
Glued the mechanisme on to a Topfold Smooth White cardbase and added the water. Using Natural cardstock and some Vintage photo i made the sand, cut using the stiched slimline snowdrifts. Stamped the images, colored them up using my Copic markers and cut them using the matching Die-Namics.
Plakte het mechanisme op een Smooth White topfold basiskaart en plakte het water op. Met Natural cardstock, Vintage Photo Distress inkt en de stitched slimline snowdrifts maakte ik het sand. Stempelde de afbeeldingen, kleurde ze in met mijn Copic markers en stanste deze met de bijpassende Die-Namics.
Used Copic Colors:
Bear - E55, E53, E51, E50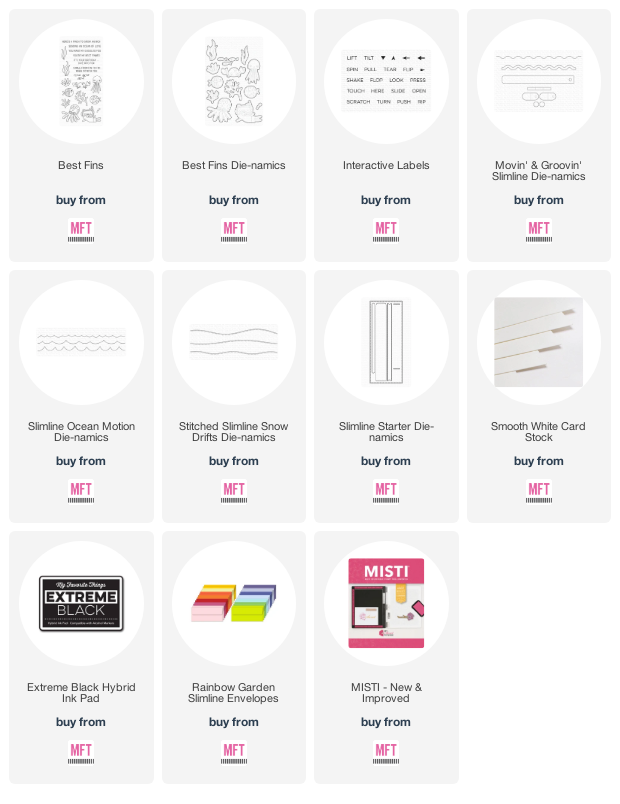 So after some thinking i decided to make another card using the Movin' & Groovin Die-Namics this time i used the Sky High by Stacey Yacula.
Na wat denken besloot ik nog een kaart te maken met de Movin & Groovin' Die-Namics. Deze keer gebruikte ik de Sky High van Stacey Yacula.
The big difference is that i used the normal version of the Movin' & Groovin' Die-Namics. The mechanisme is the same accept for the fact it is smaller. So the base of the card is a topfold Kraft card. Cut a designpaper panel and added the mechanisme followed the tutorial.
Het grootste verschil is dat ik de normale variant van de Movin' & Groovin Die-Namics heb gebruikt. Het mechanisme is hetzelfde alleen dan kleiner. De basis van de kaart is een topfold kraft basiskaart, stanste een designpapier rechthoek en maakte het mechanisme volgens de tutorial.
Die cut a cloud and stamped the sentiment on to it. Add the could to the panel and stamped all the images. the cloud are not colored and i glued them staight on the base of the card.
Stanste een wolk uit Smooth White en stempelde daar de tekst op. Plakte de wolk op het paneel en stempelde alle losse stempels. The wolkjes heb ik niet gekleurd en gingen nadat ze gestanst zijn zo op de kaart.
Colored the Flying Machine, cut it using the matching Die-Namics and added it to the base, because it was so big i extended the acetate strip so it would hold on to the machine. Finished the card of using some wooden stars.
Kleurde het vliegtuig, stanste het uit met de bijbehorende stans en plakte het op de basis. Doordat het vliegtuig zo groot is heb ik het mechanisme verlengd zodat hij lang genoeg was om de machine te houden. Werkte het geheel af met wat houten sterren.
Used Copic Colors:
Yellow - Y17, Y15, Y13, Y11
Teal - BG15, BG17, BG11, BG10
Blue - B02, B00, B000, B0000
Hedgehodge - E55, E53, E51, E50
Fox - E09, E08, YR24, YR21, W3, W1, W00